As an Amazon Associate I earn from qualifying purchases.
With the amount of automobile traffic on today's roads it's becoming harder to find safe places to ride.  Rails to Trails paths are a safer and family friendly alternative to riding on crowded roads.  Finding these paths is easy when you know where to look.
What Are Rails to Trails
Rails to Trails are old railroads that are no longer used.  They are then converted to bicycle and walking paths.  Some paths are paved, while others are gravel trails more suitable to mountain bikes.  There are no cars to contend with other than places where the path intersects streets.  The only traffic along the path you have to contend with are other cyclists and pedestrians.
About Rails to Trails
Founded in 1986, Rails-to-Trails Conservancy is headquartered in Washington, D.C.  Their stated mission reads as follows:
"Rails-to-Trails Conservancy is a nonprofit organization dedicated to creating a nationwide network of trails from former rail lines and connecting corridors to build healthier places for healthier people."
Rails-to-Trails Conservancy has more than 160,000 members.  They've facilitated the construction or conversion of 31,000 miles of rail-trails and multi-use trails nationwide.  They also have more than 8,000 miles of potential trails waiting to be built.
Finding Trails
Use the Rails-to-Trails companion site – TrailLink – to find bicycling and walking trails.  TrailLink is a search engine for finding paths, and it's very easy and flexible to use.  You can find a trail by entering the city, state or zip code, trail name or keyword, or both.  The search results are map-based, making it easy to find trails in your area.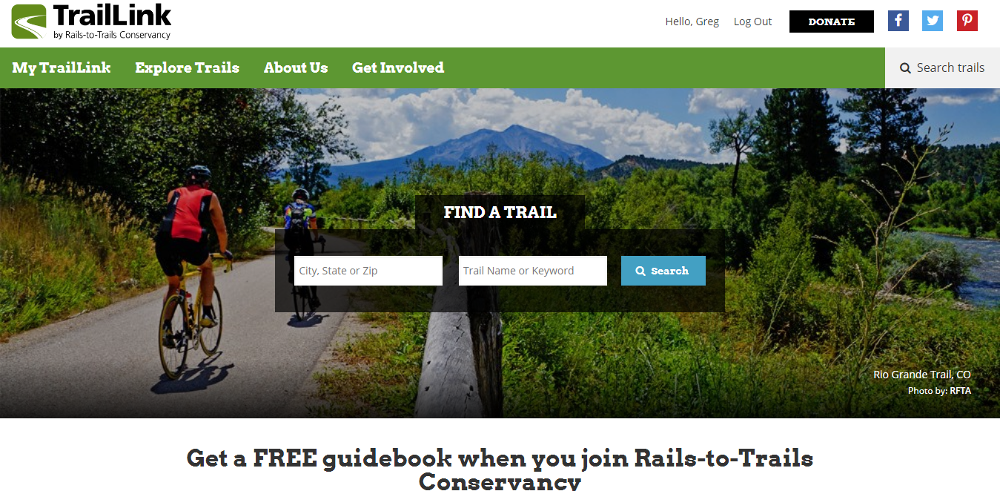 Trail Information
When you find your trail, scroll one third of the way down the page.  You'll find fairly detailed information about the trail.  The search result shown is for the Doodle rail trail in Pickens County, South Carolina.

Amazon and the Amazon logo are trademarks of Amazon.com, Inc, or its affiliates.