As an Amazon Associate I earn from qualifying purchases.
What items are essential to have in your bicycle saddle bag, and what would just be dead weight?
When I first started riding I took everything with me in a rack bag on the back of my bicycle. I carried some food and a lot of tools and spare parts – practically taking a whole bicycle shop along.
I was prepared for any emergency repair imaginable. Experience taught me that most of the emergency repairs I was imagining were not likely to happen. The most common on-the-road bicycle repairs I've encountered are flat tires and nuts and bolts shaking loose.
This list contains the bare essential tools and supplies to carry on your bike. I wouldn't ride too far from home without all of them:
Bicycle Saddle Bag
I carry my essentials in a bicycle saddle bag. The bag I use is the medium size Topeak Aero Wedge DX Pack. It's the right size for what I carry. It has their Quick Click mounting system that makes it easy to install or remove from the bike. I have two bikes, so I bought an additional F25 Wedge Pack Fixer. I can quickly switch the bag from one bike to the other when the need arises.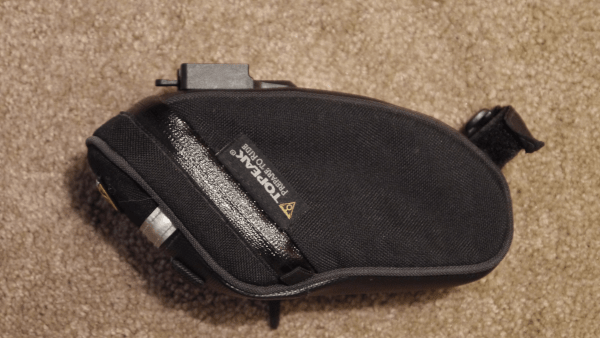 Spare Tube and Patches
Flat tires are the most common emergency on the road, so I always carry a new tube and patches with me. The patch kit I carry is the Park Tool GP-2. This patch kit comes with six pre-glued patches and sandpaper for preparing the tube for patching. The kit is very small and compact, so it doesn't take up any room.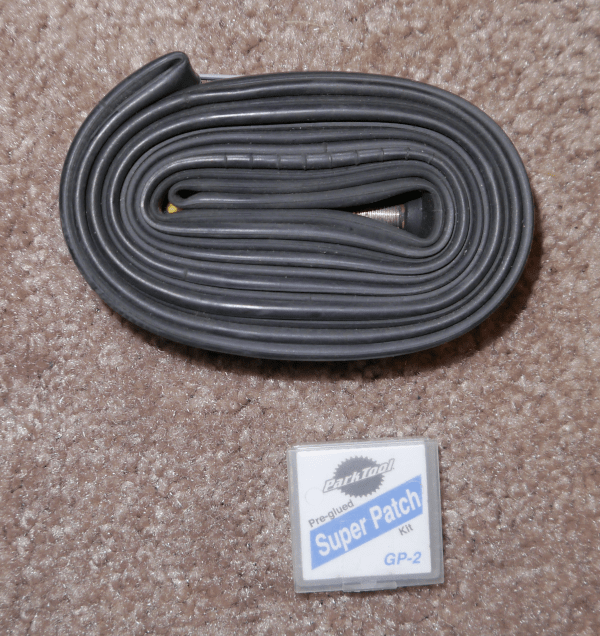 Tire Levers
I like the plastic tire levers made by Kool Stop. they come in a set of three levers with a plastic holder to keep them together and organized when not being used. I've had the same set for several years.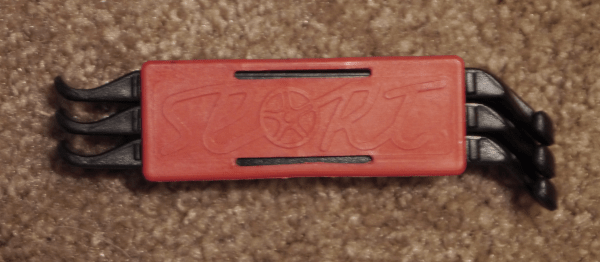 CO2 Inflator
I carried a bicycle pump until a couple years ago, when I finally switched to a CO2 inflator. The one I've been using is the Genuine Innovations Ultraflate CO2 inflator. A more compact, higher quality alternative is the Portland Design Works Shiny Object CO2 Inflator. You'll want to familiarize yourself with whatever CO2 inflator you buy. Test it at home first before relying on it on the road.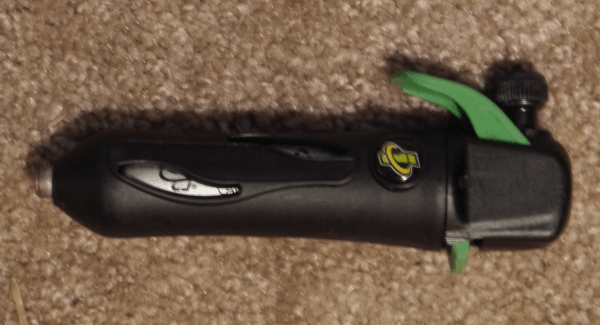 Bicycle Multi Tool
I carry the Topeak Alien II. It has allen keys, torx bits, wrenches, and a chain tool. It's very compact size makes it perfect to carry along when riding. This tool has saved my bacon more than once.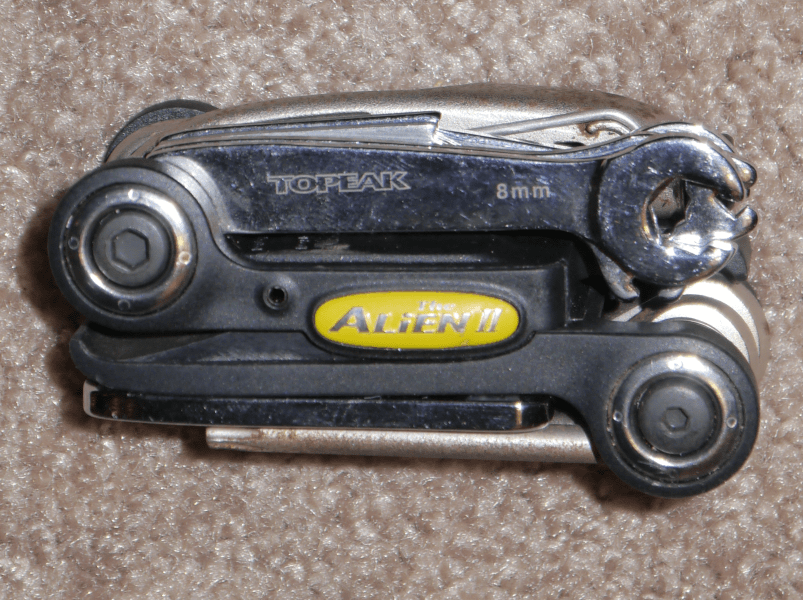 I also carry a small amount of cash in case of emergencies. I haven't needed to use it in the five years that I've had it, but it's there if I need it.
There's probably a few tools / accessories I haven't mentioned here that could be helpful. The tools and accessories in this list is all I carry, based on my own riding experience.
Related Articles
Amazon and the Amazon logo are trademarks of Amazon.com, Inc, or its affiliates.